Nope.  I'm not talking about that classic Jodie Foster flick from the early 00's.
I'm talking about what lies beneath all of the surfaces in my house.  In preparation to paint the living room and dining room I needed to do a little removal.  Which led to quite a few unsightly discoveries.
All clues about the history of my home.  The transitions it's gone through.  The fads and trends that have graced its walls.  On second thought, I don't know if "graced" is the right word for pea green carpet, striped wall paper and thick wood paneling.
As with most home improvement projects, this excavation job began with a simple, "Well, before I paint, I need to remove this chair rail."  Under the railing…I found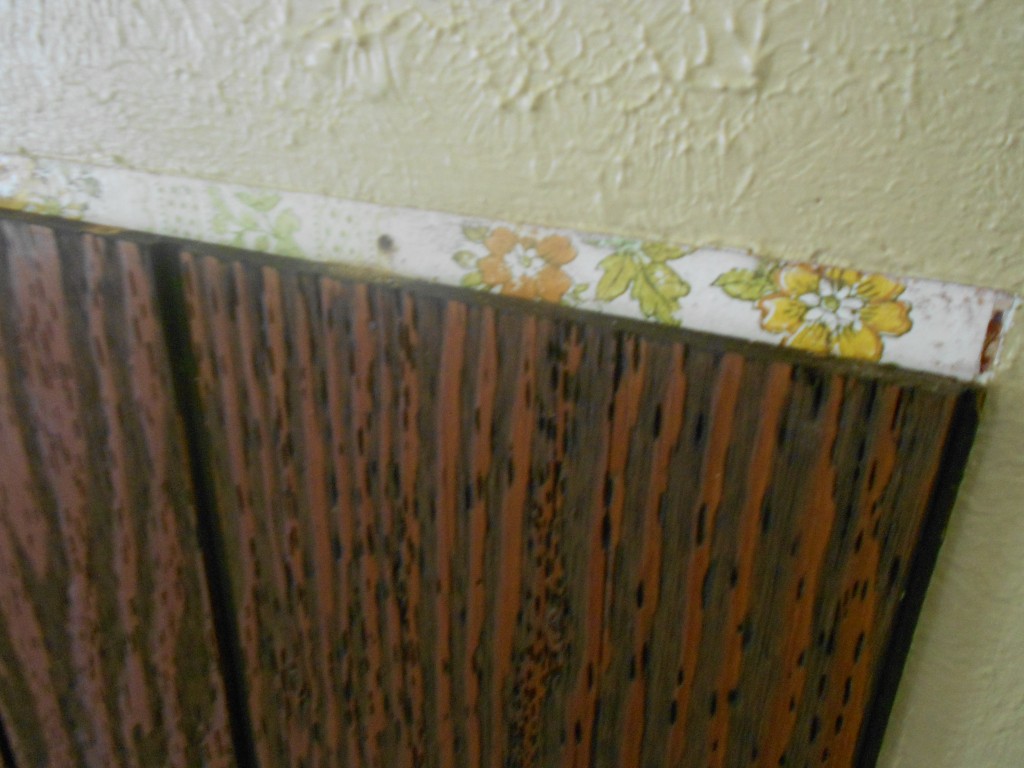 Believe it or not…we are leaving the paneling.  Just adding a little class in the form of white paint and a sweet chair rail.
After this discovery, I moved to the stairs.  You may remember my strong disdain for my carpeting.  In case you don't…I hate the carpet in my house.  All of it.  It's in nearly every room, wall to wall shag in a variety of browns.  So to paint the walls, I needed to remove the carpet hanging over the wall.  Starting with this weird furry block.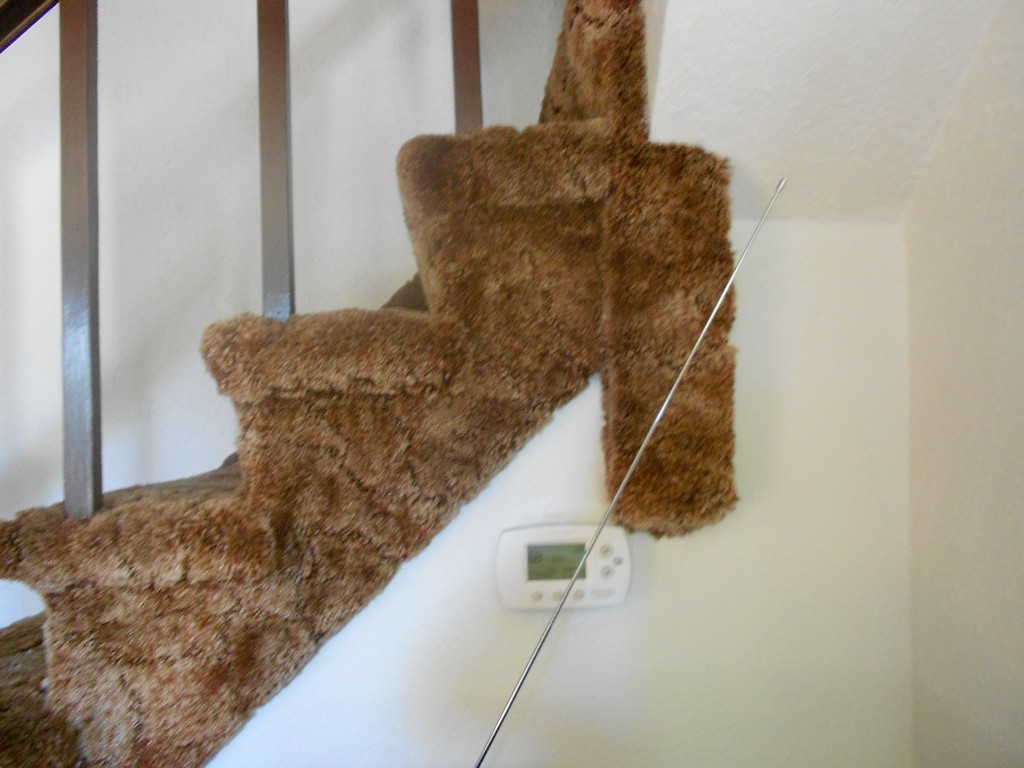 Once the carpet was off the block, I decided that I needed to pull it off the bottom of the stairs as well.
So I kept pulling.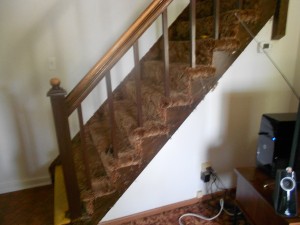 You know what was under all the brown carpet?  Brown paint.  Once I got to the bottom, it just kind of wrapped around the first tread.
And then I just kept pulling.  Until my stairs were bald.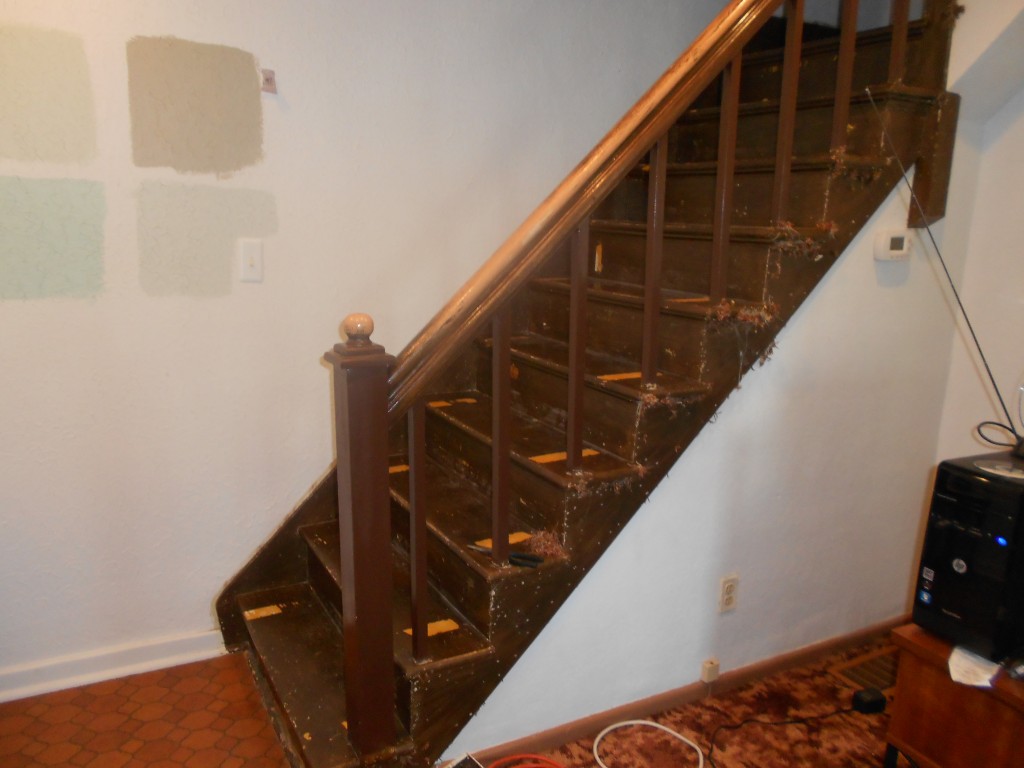 Along the way I discovered that the wall on the other side of the stairs was papered with brown stripes.  Under the brown paint is mustard yellow.  Under the brown carpet I found remnants of pea green runner.  Woof.
It seems like my house is just begging to be pretty again.  Not trendy pretty, but classic and simple.  I can only imagine what I'll find next.  As soon as my hands recover from pulling all the staples out of the stairs…
Amy